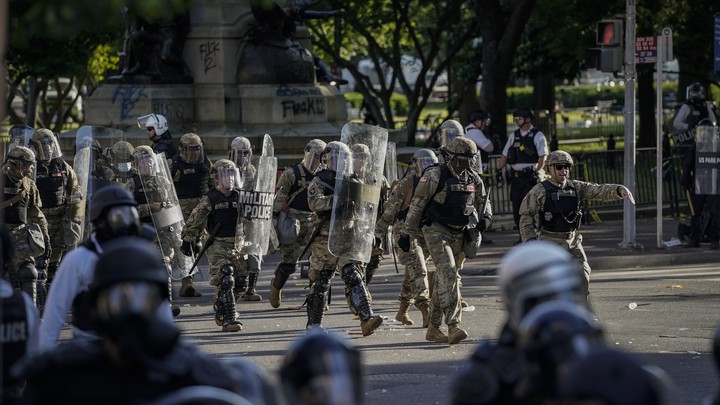 "It sickened me yesterday to see security personnel—including members of the National Guard—forcibly and violently clear a path through Lafayette Square to accommodate the president's visit outside St. John's Church. I have to date been reticent to speak out on issues surrounding President Trump's leadership, but we are at an inflection point, and the events of the past few weeks have made it impossible to remain silent."
Gotta get down to it
Soldiers are cutting us down
Should have been done long ago.
What if you knew her
And found her dead on the ground
How can you run when you know?